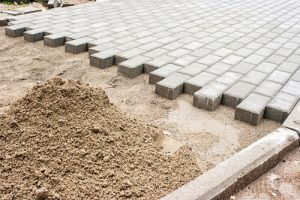 No matter how beautiful or perfectly finished your home is, if the paving and driveway is a mess or non-existent, the house will not only look poor in quality, but the property value will also drop. While it is easy to forget about this aspect of any property, building a beautiful and dependable foundation for your bicycles, cars, and walking paths is an essential part of creating a valuable living space with aesthetic value and kerb appeal. At GTS Developments Ltd, we offer a wide range of paving and driveway options to suit our client's needs.
Choosing the right driveway can sometimes be a hassle, because there are quite a few options on the market today, from basic black tarmac to latticed stonework, brick, resin-bound, resin-bonded or simple concrete. By reaching out to our expert professionals, we can guide you through the process from design to build so that you can focus on the exciting parts while smoothly passing through construction and government permits. The variety of design options and placement possibilities ensure the need for careful design choices, and your final product will be functional, desirable, and the perfect complement to your home or property.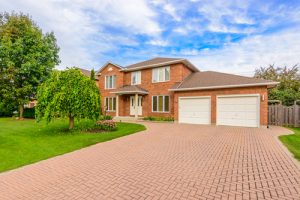 Of course, driveways aren't the only places that require proper paving to ensure long-lasting outdoor surfaces around your home. There are quite a few locations around the home where paving should be considered, such as part of shaping a picturesque garden, landscaping, and even on rooftop terraces.  No matter where or what your paving needs may be, using a quality team like ours ensures years of craftsmanship without constant repair.