Finally deciding to build your own dream home is monumental undertaking. There are always so many things to consider when it comes to the advantages and disadvantages of building a new house. There are many options and custom designs available those looking to unleash their creativity and build their own house. Some things to consider are the land, the experience of the architect and building company and then there's the design of the house itself.
Another important factor to consider is your financial situation, and GTS Developments Ltd help you to build your dream home on your specified budget. We really can make your dreams into a reality with our expert advice and quality workmanship on all aspects of a new build. There are no hidden costs with the homebuilder marking up the profit margin when you take charge of building your own home. Everything is in your hands. You have total control and flexibility.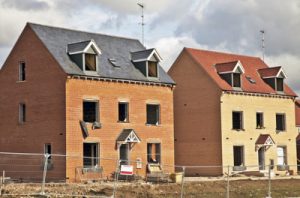 Building your own custom-made house is very cost-efficient as you are in charge of everything from the doors and the taps to the flooring and the windows. You can be sure that you will be able to save thousands from choosing your own fixtures, fittings and building materials that line up with your budget. With our support, we will make sure that all your requirements are met. From the foundations to the final touches, we will be there for you throughout the whole process.
If you can't find the perfect design for your house, then we can help you design it too. Our team of experts will assist you through the research, design and build of your home by helping you visualise it with 3D computer modelling.
Find out more by talking to our team of professionals – we will help you get the most out of your money.